More info
TFP-mini - This is a smaller version of the great Triple Feed Patch antenna, which is simultaneously LHCP and RHCP, with a different connector for each polarization.
Specifications
Center frequency: 5.8 GHz

Bandwidth: 660 MHz (5.47 - 6.13 GHz)

Axial ratio: < 1.35

Antenna gain: ~7.5 dBi

Half power beam width: 120° horizontal , 65° vertical

Diameter: 4.5cm

Connector: RP-SMA female (jack)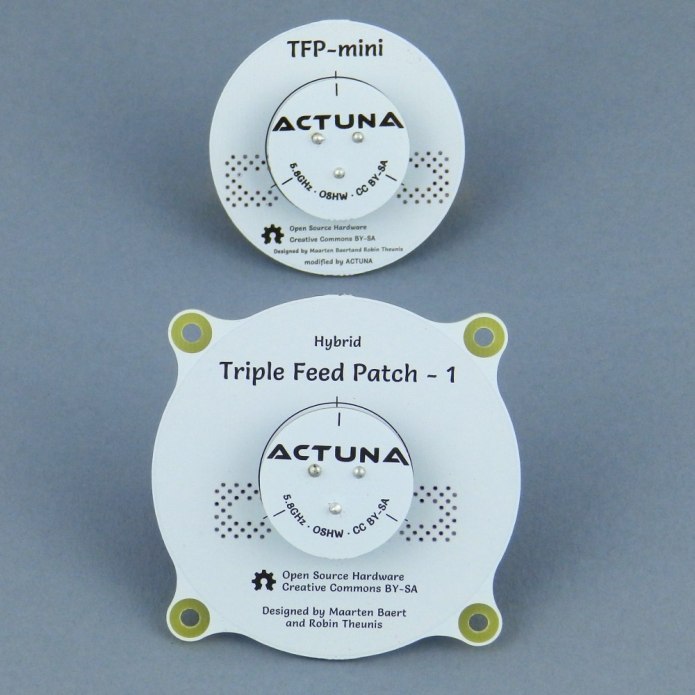 Radiation pattern::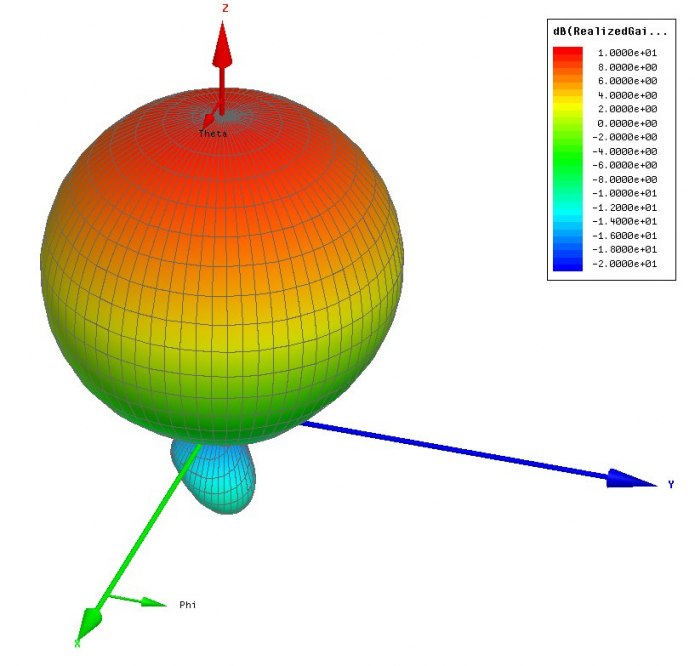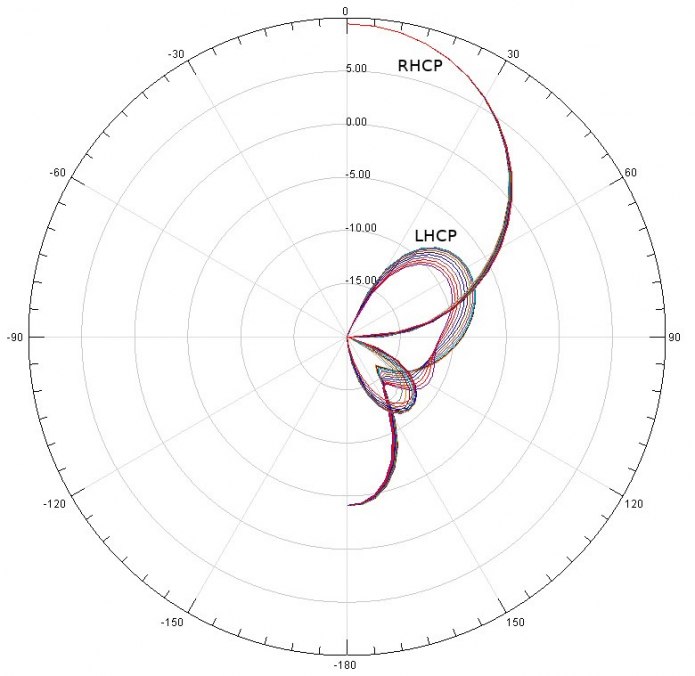 The antenna was designed by Maarten Baert with in collaboration with Robin Theunis on license Creative Commons Attribution-ShareAlike 4.0 International License.
Modified by ACTUNA.
Home page of the project antenna Triple Feed Patch.